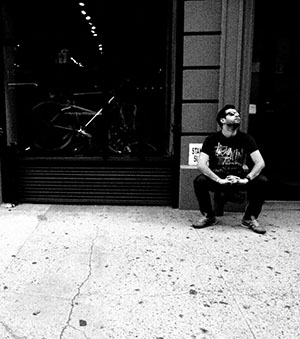 The Tip n' Tag Team is a group of highly skilled and ambitious "Lemurs" that share the common belief that each and every person living or visiting a city deserves a unique and personal experience to address their needs. Our "Lemurs" consist of developers, community managers and tech savvy entrepreneurs, each of which form the road map to simplify the experience of personal discovery in your city.
The Lemur Community is our backbone. Made up of the curious, the know-it-alls and those who just want to lend a helping hand to someone on their route to discovery.

Join the Lemur Community

and prove your expertise in one or more of your interests ranging from Dining & Nightlife to Sports & Outdoors to Pets; the opportunities are endless and the road to recognition is a rewarding journey.
The Visionary. Eccentric, multi-faceted and ever particular. Khalid Kassim created Tip n' Tag in 2011 based on his own personal need to satisfy his never-ending "Where Can I's" wherever he travelled. An avid member of the community you can contact him at:

kkassim@tipntag.com
Individualism - The power of your voice in addressing your needs

Timing – You deserve a tip in the shortest time possible.

Simplicity – You want a straightforward response to what you seek.

Community – The more people that contribute to your question the more likely you will find exactly what you've been looking for.

Paying it Forward – The road to discovery is a two way street. Don't forget it!